---
Cindy Raskob
B.A. (Hons)
Sales Representative
Phone: 905.892.0222 Mobile: 905.321.8306 Email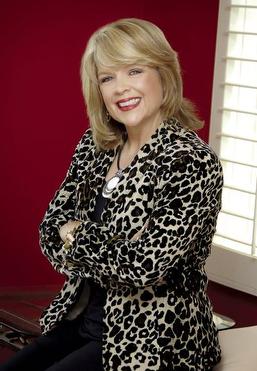 The Raskob Royal LePage Team is one of the most successful real estate teams in the Niagara Region consistently achieving the coveted Top 10 Team award for Royal LePage NRC Realty Inc., year after year.  Prior to her husband John officially joining as a team member, Cindy consistently placed in the top five in sales volume for Royal LePage NRC (16 offices, 480+ agents) since 2009.  Achieving the Royal Lepage RED DIAMOND AWARD places Cindy in the TOP 2% of the residential Canadian market as well as the LIFETIME AWARD OF EXCELLENCE.  Cindy In 2013 and 2014, Cindy was the Number One Top Performing Individual Royal LePage NRC Realty representative in the Niagara region and placed 7th and 4th respectively for each year in Ontario for Royal LePage (out of 7,000 agents). She has also been awarded the Red Diamond Award and the Award of Excellence for seven consecutive years giving her the designated Lifetime Achievement.  In 2017 & 2014, Cindy Raskob achieved the distinguished national Chairman's Club Award, placing her in the top 1% of all of Royal LePage Canada (#156 out of 16,000 agents) and fourth in Ontario for sales performance. Cindy was awarded the distinguished 'TOP TIER' award for Royal LePage Canada in 2016 - 2022, a designation for Canada's most successful real estate professionals.  John (see below) has been (twice) licensed in real estate as a licensed sales representative for 43 years and now works alongside Cindy in all aspects of their real estate business.



My slogan SAYS IT ALL... The difference will MOVE you !


HARD WORKING UNTIL THE SIGN SAYS S-O-L-D !
Truly Dedicated ... every step of the way to YOUR success.....
 
---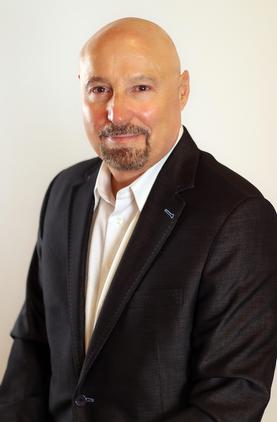 JOHN RASKOB, B. COMM
Sales Representative, Royal LePage Niagara Real Estate Centre
Cindy's husband John has been (twice) licensed 43 years in real estate and forms an integral part of the team that has consistently placed in the top 10 Royal LePage teams in Niagara.  John's professional and management background over 31 years in business, including overseeing two corporations at the CEO and GM levels as well as consulting for one of the world's largest professional services firms (Deloitte), compliments the team in many ways.  Together, they live and breathe for their clients' success on both in selling and buying.  As a Red Diamond level real estate sales representative with Royal Lepage Canada, John is licensed for both residential and commercial (ICI) real estate and has all the requisite qualifications to assist buyers and sellers achieve their goals and dreams through real estate purchases or sales right across Niagara. 
Featured Properties
---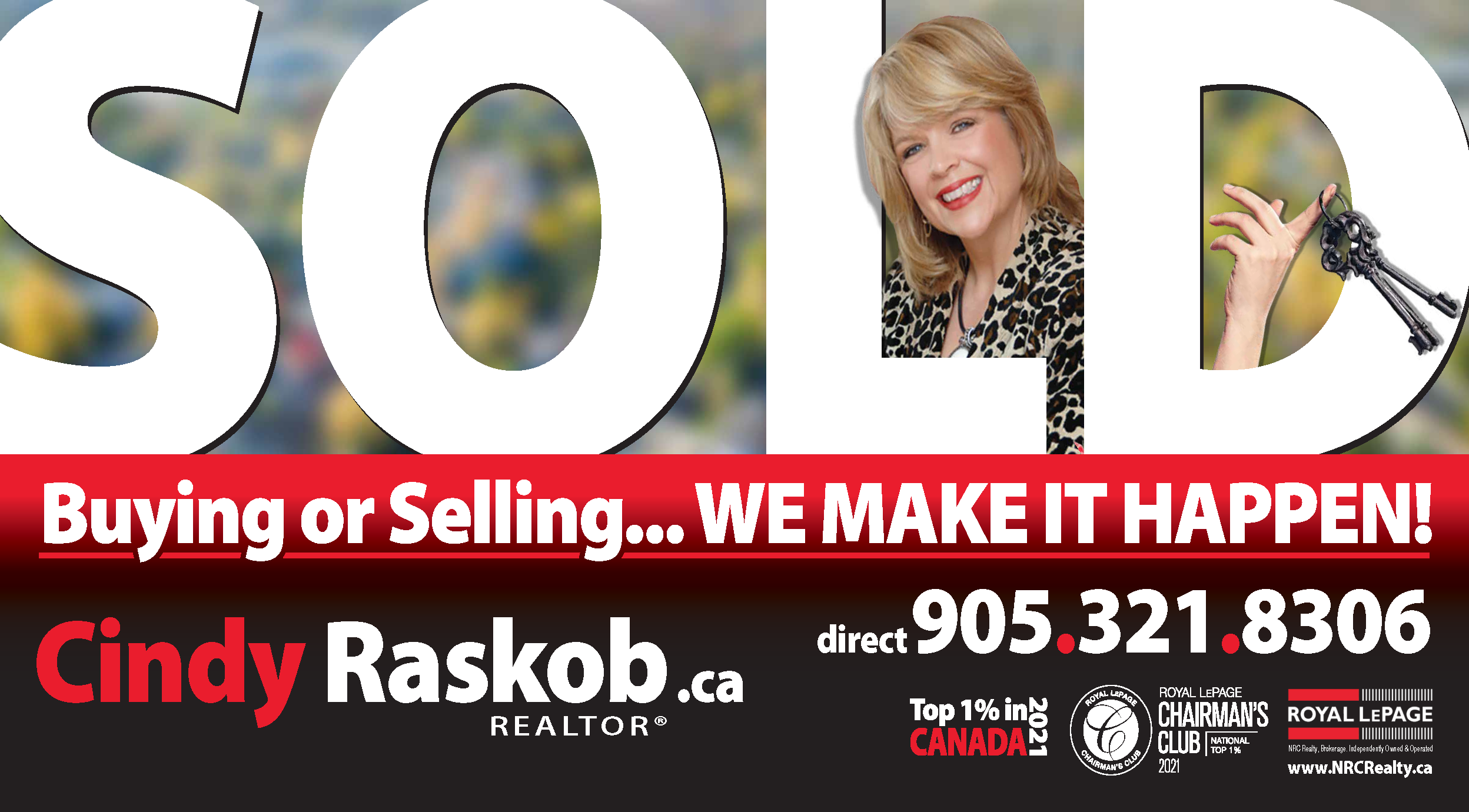 Why choose US?
Born & raised in the Niagara region allows John and I the strong familiarity and knowledge of the region here and what it has to offer!  Let us share that with you!

Want to know how much your home is worth? Contact me today.
I will effectively market your home, and work around the clock to help you sell it quickly and profitably.

Looking to buy?
I can send to your email inbox any new listings that match your search criteria.  This is known as an automated search and has proven very successful for our buyers in that they receive new listings in a timely and accurate fashion. We will help you find your dream home while keeping your budget and preferences in mind.  Contact me for more info.

 
Experience counts!

Our past clients speak very highly of us as we HAVE ALWAYS PUT THEIR NEEDS FIRST!!   Call us today direct at (905) 321-8306 for a consultation of how we strategize and prioritize our business.





The difference will MOVE you !!!
Open House
$1,149,800
Sunday, Dec. 03 2023 | 2:00 pm - 4:00 pm
266 Lancaster Drive
Port Colborne ON
All Open Houses
---
Did you know?
---

John & Theresa Hulleman
John & Theresa Hulleman
9 Brandi's Lane, Fonthill

10+ years ago we were very blessed to have met Cindy and John Raskob. Since then, we've done business with them 4 times, buying and selling two times each. Each time, Cindy has gone above and beyond to seal the deal for us, and we've given her some real challenges. Cindy is always up to the task and does her work with professionalism, enthusiasm, energy and with great heart. Cindy is a real 'people person' and both Cindy and John have become good friends over these last years. They make a great team; John is very keen about stats and Cindy is all about building relationships. They are extremely dedicated to their clients and have a deep understanding of the market in the Niagara region. We would highly recommend them to assist you with buying or selling; they will take the stress out of one of the biggest and most important purchase(s) you will make; they will find you a home to love. 
 
Wishing you God's blessing,
John and Theresa Hulleman